We cover a variety of topics in the jewellery industry.
We cover a variety of topics in the jewellery  industry.
Crafting Timeless Elegance: The Art of Custom Jewelry Manufacturing
Welcome to the world of handmade jewelry making, where exquisite workmanship meets timeless beauty. We take great pleasure at JewelCounter in designing personalized jewelry that matches your own style and narrative. In this article, we will walk you through the subtleties of custom jewelry manufacturing, emphasizing the relevance of custom jewelry manufacturing and how it enables you to design Engagement Rings Made to Order, unique jewelry, and personal jewelry that really captivates the heart.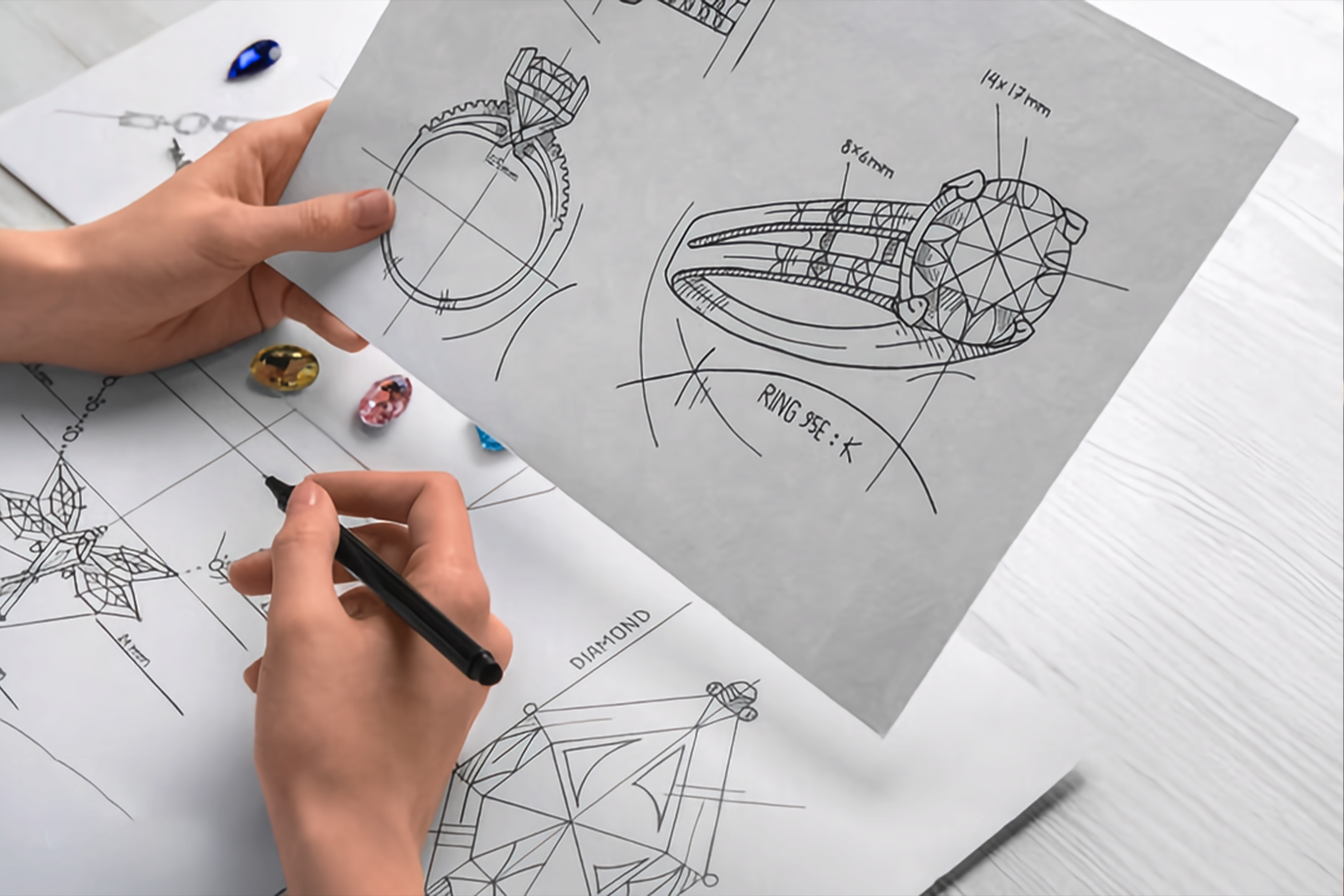 Understanding customized jewelry
Bespoke jewelry, also known as customized jewelry, is an artistic technique for creating jewelry that is custom-made to match the needs of the wearer. Jewelry, as opposed to mass-produced items, is created with painstaking attention to detail and represents the client's personality, tastes, and feelings. The phrase "bespoke" comes from the word "bespeak," which means "to speak for something," emphasizing the uniqueness of this stunning kind of jewelry. 
Customized jewelry stretches back centuries when royal families and nobles would contract talented artisans to produce one-of-a-kind items to highlight their position and uniqueness. Today, personal jewelry is more affordable, allowing everybody to acquire a personalized masterpiece with incomparable sentimental worth.
Custom jewelry's workmanship
Customized jewelry is a monument to the outstanding workmanship of experienced artisans. The process of designing a one-of-a-kind work begins with a personal consultation in which the jeweler carefully listens to the client's vision, preferences, and inspirations. Armed with this knowledge, the artist turns the concepts into meticulous drawings, capturing every element.
The crafting process, which combines old traditions and new technologies, begins once the design is accepted. Each step is accomplished with care and commitment, from hand-selecting the finest jewels to delicately setting them into the metal of choice. The end product is a wearable piece of art that pays homage to time-honored jewelry-making methods.
Making Your Dream Engagement Ring
An engagement ring is a powerful symbol of love and devotion. A personalized engagement ring allows you to create a ring that represents your unique love story. From picking the correct gemstone to selecting the optimal metal and setting, our professionals will help you through the process of building a ring that will last a lifetime.
During the design phase, you may choose between a traditional solitaire and elaborate vintage motifs. You may even include symbolic components like birthstones or secret inscriptions to make the ring really unique. With the opportunity to customize every detail, your engagement ring will be an expression of your relationship and a treasure to remember for the rest of your life.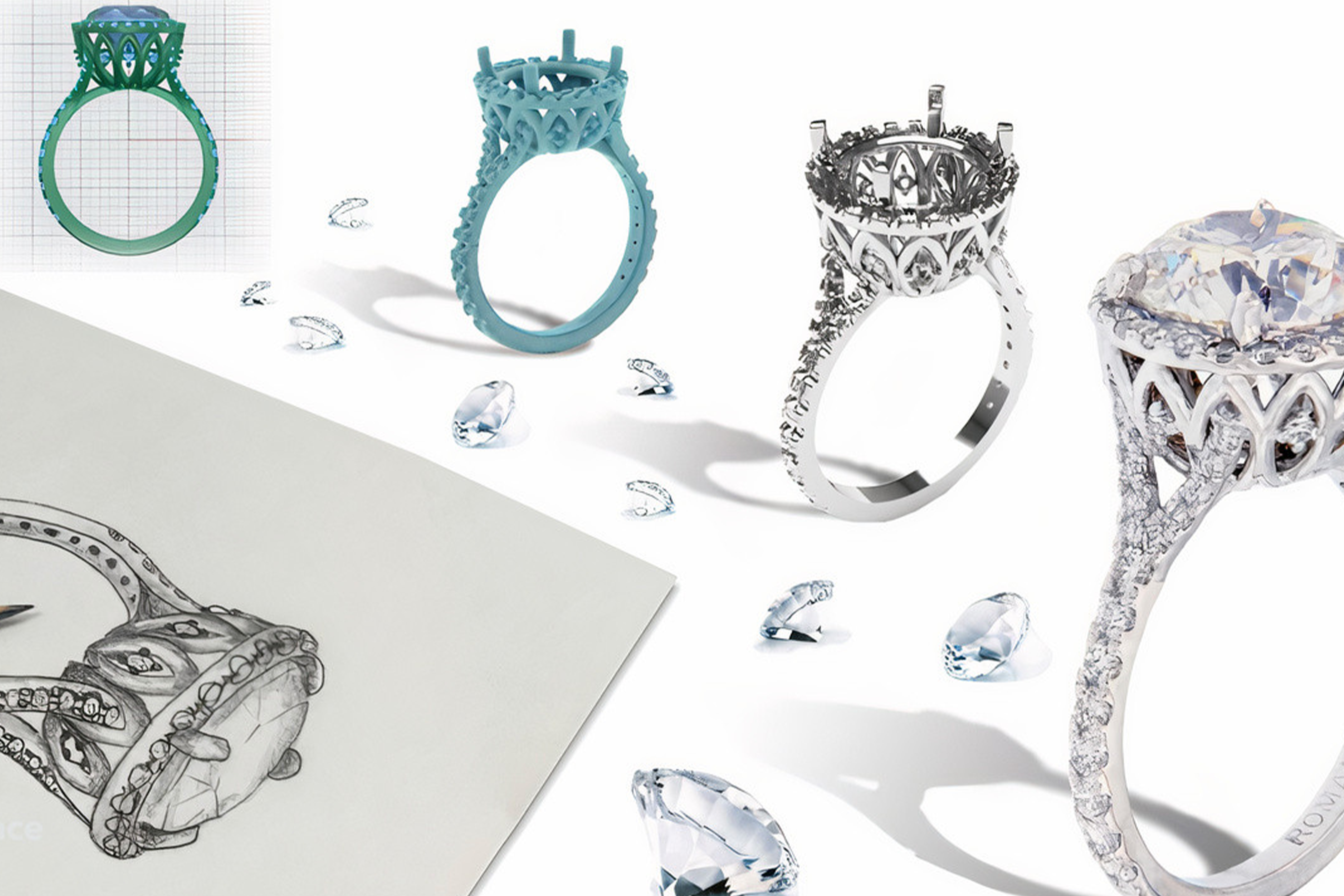 Jewelry production is a complex process that includes several steps, each of which contributes to the development of a masterpiece. The process begins with conceptualization, in which the jeweler interacts with the customer to understand their needs and preferences. Based on these suggestions, the jeweler draws the design, taking care to capture every aspect.
After the design is accepted, the next step is to find the best materials, such as precious metals and jewels. Ethical sourcing is a major priority for JewelCounter, ensuring that each item is not only gorgeous but also responsibly created. The jewelry is then delicately cast and sculpted into its final form, blending traditional craftsmanship with cutting-edge technology.
Unveiling the Mysteries of Jewelry Personalization
At the heart of what we do is customization. Every person is unique, and so should their jewelry. Whether it's engraving a specific date or initials, inserting emotional birthstones, or creating a piece inspired by your vision, JewelCounter guarantees that your jewelry remains a treasured heritage for future generations.
Personalization goes beyond beauty; it conveys feelings and experiences that make each piece really unique. When you buy bespoke jewelry, you are investing in a piece that embodies your journey and conveys your narrative. It is a monument to the relationship made with loved ones, and it contains memories that will be treasured for a lifetime.
Individualized Jewelry Has an ineffable charm
Personalized Jewelry has an ineffable charm that grabs hearts. It is a celebration of individuality, with each item as unique as the person wearing it. From personalized necklaces with engraved initials to bracelets embellished with symbolic charms, personalized Jewelry allows you to proudly display your uniqueness. JewelCounter has a wide selection of customized jewelry, allowing you to make unique presents that represent the recipient's personality and hobbies. Individualized Jewelry makes every moment unforgettable, whether you are celebrating a milestone, expressing your love and appreciation, or simply pampering yourself.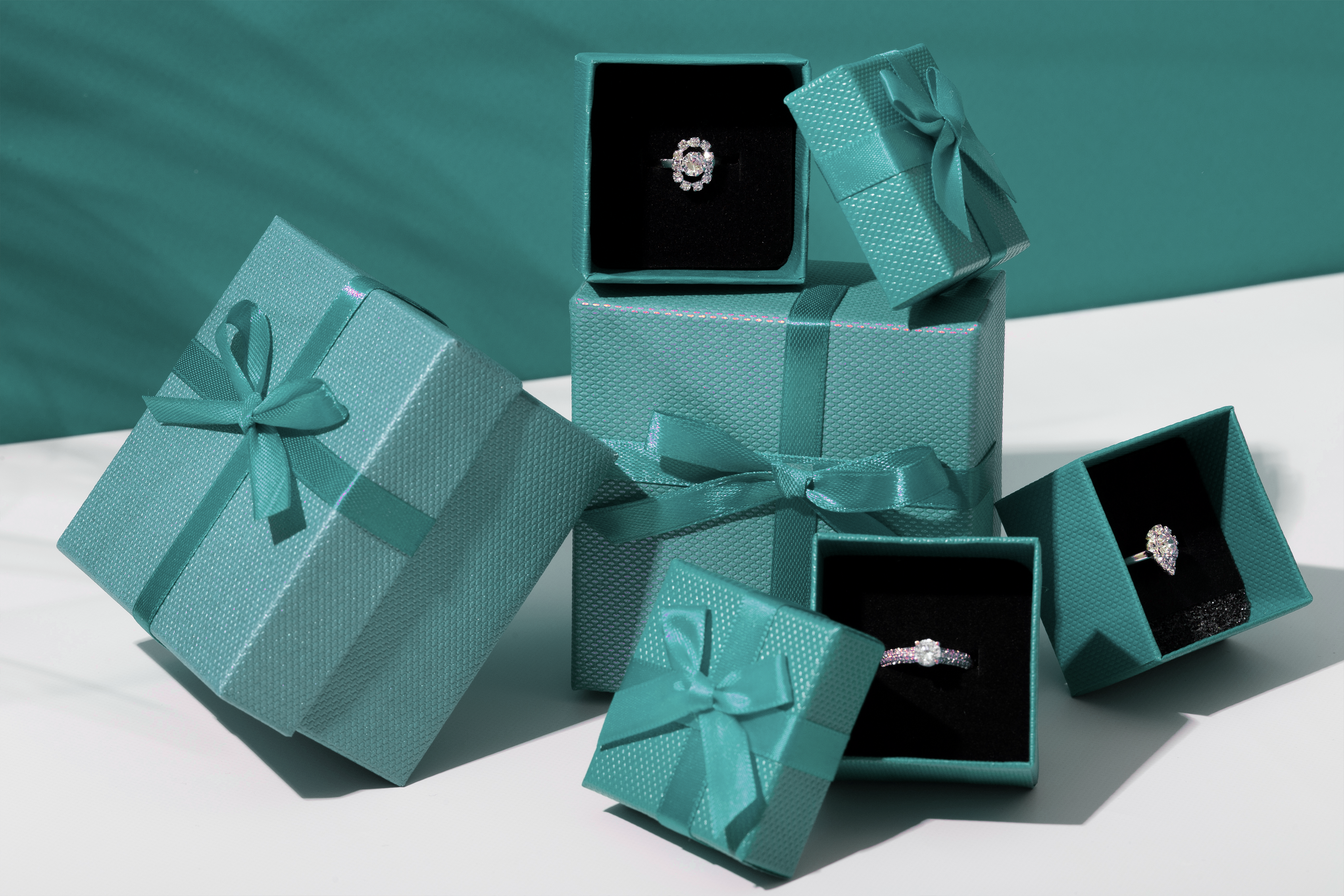 The
 Importance of Custom Jewel
ry as a Gift
When you give Individualized Jewelry, you are giving a piece of yourself. It is a gesture that demonstrates the time and effort you put into selecting a design that is meaningful to the receiver. Individualized Jewelry, whether for a birthday, anniversary, or any other event, becomes a mark of love and gratitude.
Gifting Individualized Jewelry also allows you to design a piece that preserves a shared memory or represents a memorable occasion in your connection. The excitement and feeling that come with such a considerate present are unsurpassed, making it a treasured mark of devotion that endures.
Why Choose JewelCounter: We are committed to producing great jewelry that exceeds expectations. Our dedication to quality, workmanship, and client satisfaction distinguishes us as a top choice for Custom Jewelry manufacturing.
A. Unrivalled Craftsmanship: Our talented artisans bring decades of expertise to the table, guaranteeing that each item is a work of art that highlights the beauty of fine jewelry.
B. Personalized Experience: We want your jewelry journey to be unforgettable. From the initial consultation to the finished product, we include you at every stage to ensure that your vision is realized.
C. Premium Materials: To ensure the endurance and beauty of our jewelry, we use only the finest materials, such as ethically sourced gemstones and high-quality metals. Each item is meticulously created to ensure its enduring beauty.
D. Client Satisfaction: Our countless satisfied clients are evidence of our dedication to providing quality. We take satisfaction in bringing smiles to people's faces and being a part of great occasions.
Customized jewelry is an enchanted realm where ideas become reality and emotions are etched into breathtaking creations. We pledge to produce jewelry that conveys your narrative and captures the essence of your personality as you begin your adventure with JewelCounter. Each item is a testament to your unique story of life's most cherished events, from Custom Engagement Rings that signify eternal love to Personalized Jewelry that celebrates individuality. With JewelCounter, you can experience the enchantment of personalized jewelry and let your unique narrative shine through every minute detail.