We cover a variety of topics in the jewellery industry.
We cover a variety of topics in the jewellery  industry.
Elevate Your Brand with JewelCounter's Custom Jewelry Manufacturing
Strategies to Optimize Sales
In today's competitive jewelry market, differentiation is key. As retailers and brands in the US and UK, you understand the importance of offering unique, high-quality pieces to your discerning customers. That's where JewelCounter comes in, revolutionizing the way you bring custom jewelry to life.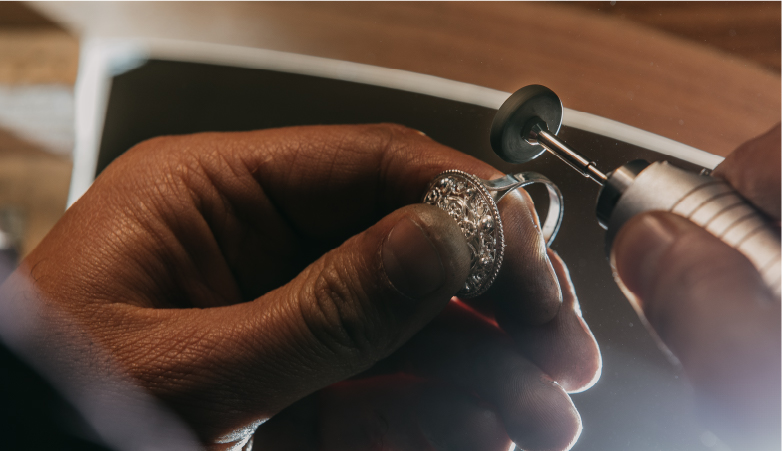 Why Choose JewelCounter?
At JewelCounter, we specialize in bespoke jewelry manufacturing, empowering you to transform sketches and concepts into exquisite pieces. Our state-of-the-art factory in Mumbai, staffed by over 1,200 skilled artisans, adheres to the highest standards of craftsmanship and ethical production. With RJC certification and a commitment to using 100% recycled gold and silver, as well as ethically sourced diamonds, we ensure that every piece aligns with your brand's values and your customers' expectations.
Innovative Technology for Unparalleled Customization Our proprietary technology platform sets us apart. It allows you to upload designs, tweak CAD files, and experiment with options in real-time. From choosing between gold, platinum, silver, or multi-metal, to selecting the perfect diamond or gemstone, our platform offers endless possibilities. Whether it's a 9k pink gold ring or an 18k white gold pendant, the choice is yours.
Local Partnerships and Seamless Service Understanding the needs of our US and UK clients, we've established local workshops and manufacturing partnerships to ensure smooth operations. From handling customs and hallmarking in the UK to delivering directly to your store in the US, we take care of the details.
JewelCounter is more than a manufacturer; we're your partner in crafting jewelry that tells a story. Our commitment to quality, ethical practices, and innovative technology makes us the ideal choice for brands looking to stand out. Let's create something extraordinary together.